This post may contain affiliate links, meaning if you book or buy something through one of these links, we may earn an affiliate commission at no additional cost to you. Learn more
If you're starting an online business or freelancing, these small business tools and software will go a long way to making your life easier and help your business grow.
Trust us, we know: there's so much to think about when setting up an online business. In fact, it can become overwhelming, very quickly. This is why we've categorized our chosen tools below, to help you find the area you need help with.
Business Tools and Software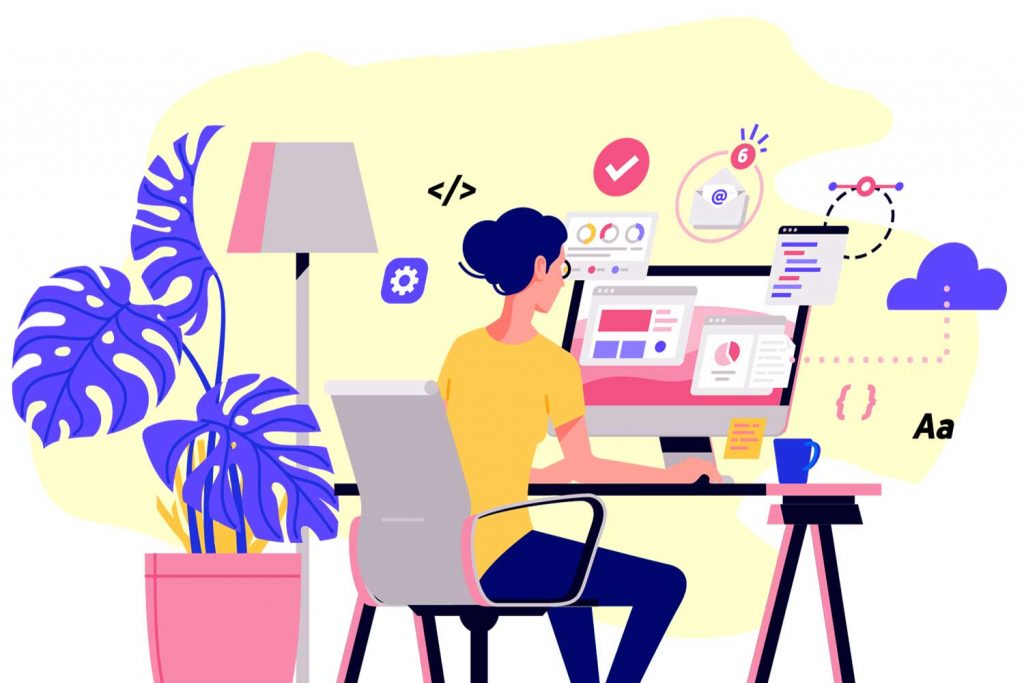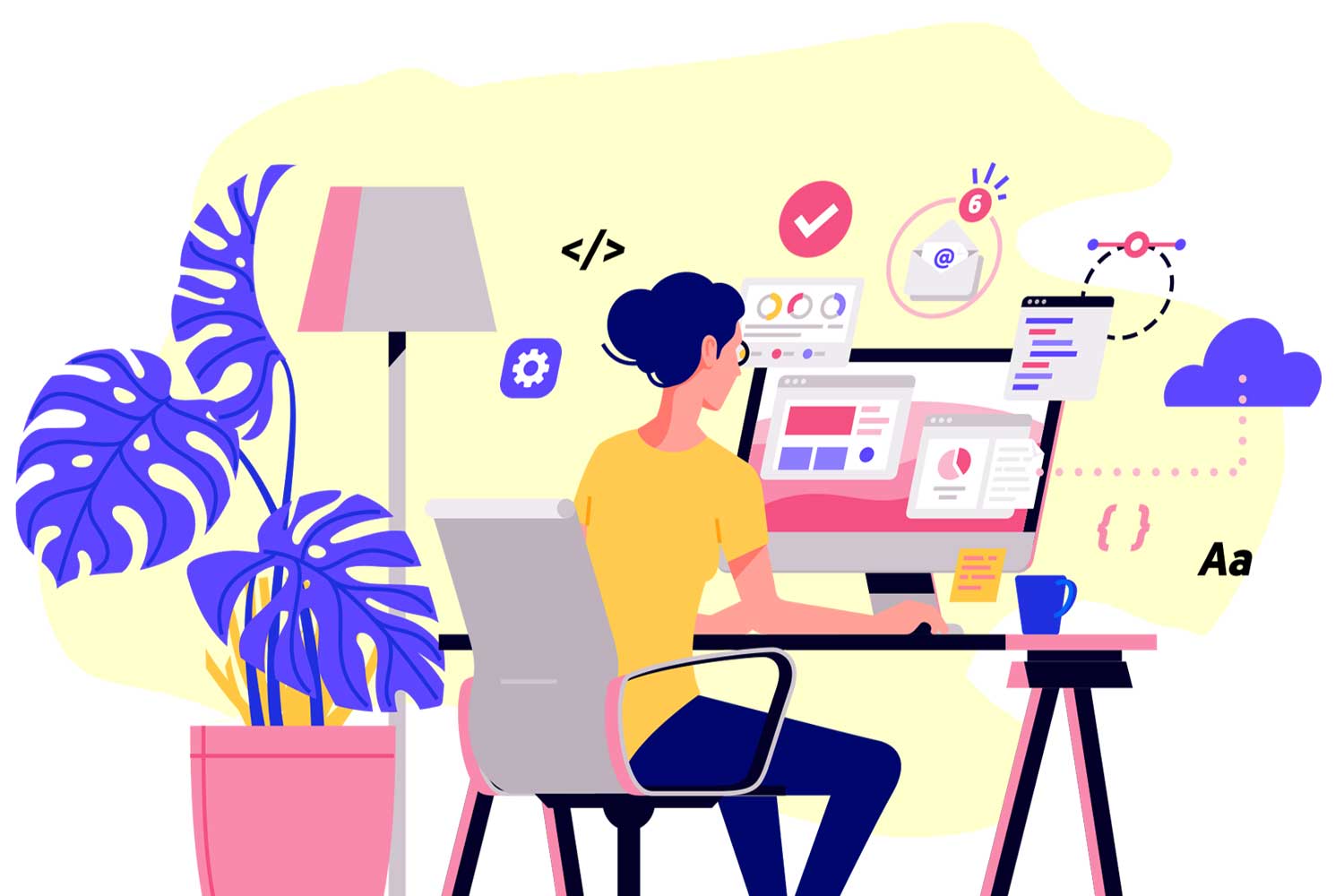 We've grouped these tools into categories such as business-set-up, content creation, email marketing, outsourcing & teams, accounting & payments, remote work, better safe, and education & improvement.
Business Set-Up
1. Domain Name & Hosting
Whether you're creating content websites, selling printables, freelancing, or selling products online, your online presence is so important. We use these tools to set up and run our websites.
2. Email Set-Up

For professionalism and control, you'll want to set up a custom email address rather than rely on a personal Gmail or outlook address.
3. Selling Online Products

Generally, bespoke e-commerce sites require a huge amount of investment, resources, and management to work efficiently. These services are great to get you up and running selling products relatively easily and will act as your online shop front.
Content Creation
4. Social Media Graphics & Scheduling
We find with content you have to strike a balance between quality and consistency. All these tools help enhance your images and graphics, but also let you do it quickly, with a little practice.
5. Blog Posts / Topic & Keyword Research
For a while, we were constantly stuck in a loop, thinking and rethinking about what we should write and blog about. Thankfully, these tools helped us make those decisions quickly.
6. Writing Posts

While we're decent writers, we're no Shakespeare. But these tools help us turn our Word documents into great articles that are engaging and well-written.
7. Stock Photos

We use stock to add color and visuals to our posts. Images really help break up walls of text and give the user a much better experience. Particularly if your writing is technical, consider using images and stock in your articles.
8. Photo Editing

Our raw photos always need treatment. Plus, you need to use tools to optimize and resize your images.
Note: There are some great presets out there, both for Lightroom and Photoshop. These are great for travel, food, and lifestyle photography, if you're looking to achieve a certain tone and feel.
9. Video Editing

You'll have noticed your social feeds and Google searches becoming populated more and more by video. Now is a good time to get into video content as a way of giving your business exposure.
10. Landing Pages

Landing pages are built with sales-based intent, rather than casual browsing. So if you want a user to give you their email or buy your product, build a landing page to send traffic to.
Email Marketing
11. Email Marketing & List Building

Once you start selling online, you'll quickly realise how important email marketing is. We know that the people who gives us their email are interested in our site. It is a totally different type of customer.
Outsourcing & Teams
12. Team / Project Management
Keeping on top of every little thing that needs to be done can be chaos without a system. Online businesses require so much of your effort in many areas. You have to manage your workload well.
13. Video Calls

We work with several freelancers, so video calling is very important. Most clients will always expect to meet with you, at least once, for a face-to-face chat.
Alternatives to Zoom: Skype, Whereby
Accounting & Payments
14. Payments

The biggest challenge you'll have online is sending and receiving money in different currencies. This is a huge part of doing business online, and we've found some banks are just not set up to deal with multiple currencies and international transfers quickly and cheaply.
15. Invoicing Clients

It wasn't that long ago invoicing was a very manual process. Thankfully, there are a few tools out there that offer invoicing as part of a wider service.
Or you can simply use an invoicing template, such as our invoice template printable here, and add the payment information and other details on the invoice.
16. Accounting & Sales Tax
We can't stress enough how important it is to get on top of your finances. This stops reckless spending, helps you set realistic goals, and saves you a great deal of pain when it comes to submitting your company financials and figuring out tax and other deductibles.
Quickbooks: A great choice if you're based in the US or if you use HubSpot as your CRM. Allows you to easily record expenses and income, figure out accounting and tax, and manage payroll and invoicing. It is a little more expensive than Xero.
Xero: Works well with Salesforce and great if you're a company growing quickly. It has a very minimalist user interface, and like Quickbooks, allows you to manage accounting, invoicing, payroll, and also comes with project management tools.
Quaderno: This tool can save you a lot of stress when it comes to tax. It automates the sales tax process and helps you stay compliant.
Remote Work
17. VPN
We work in many places, from coffee shops to coworking spaces. You never know who is watching you on the network, so we always make sure we work with a VPN switched on when on unknown networks.
18. Remote Teams and Nomads
Many solo entrepreneurs, freelancers, and small businesses that operate remotely can struggle to find affordable health insurance that covers them worldwide.
And if you're looking to set up or improve your home office, check out this article on work from home office essentials. Or, if you're working on the road, these portable remote office essentials.
Better Safe
19. File Storage & Backups

Get into this habit early on. Don't wait for a corrupted hard drive (yes, we've been there) or a wiped-out machine to make you understand how important backing up your files and system is.
Backup Drive: Although storing online is great, you should also try to have a physical backup. An SSD drive is robust and quick to load, and we personally use the Samsung T5.
20. Password Manager
Between multiple people, password managers can save you hours of frustration and time. The more services and tools you use, the easier life becomes with a password manager.
Education & Improvement
21. Education
When running an online business, you always have to be learning. We are taking courses and trying new tech all the time. If you can understand and use a new tool or site before anyone else is using it, you can discover new opportunities and build large followings quickly.
Skillshare, MasterClass, Udemy, YouTube, edX, and Coursera are all great places online to find courses and lessons, some free and some paid.
---
Don't get overwhelmed when starting your online business. Yes, there's a lot to take in. But there are so many great tools and software out there. Much of what you need to do can be tracked, automated, and delivered through these tools.
Remember, there's no right answer here. We love these tools and use them in our business. But finding what works best for you and your online business is what's important. This list is the perfect place to start.
Related:
---
Keep this big list of small business tools and software in a safe place by pinning this article to one of your entrepreneur or blogging Pinterest boards.